The benefits of working with Ascot Commercial include a total interior design and fit-out solution. Samples of specified products are provided for your viewing and approval and emphasis is placed on Australian made products for durability and satisfaction. We offer products to fit any industry and budget, and full AutoCAD designs. Ascot delivers on time and in budget and we keep our promises. Each client is special to us, and treated like an individual.
At Ascot Commercial we care about the environment. We see it as part of our responsibility to help preserve our environment by minimizing our footprint.
We take particular care in sourcing our products with recycled content and local sustainable materials wherever possible. Many of our products are designed with future use in mind, with an aim to produce life cycle analysis of products. We have always sought to encompass beyond any environmental parameter or direction.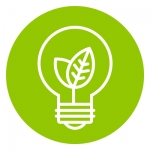 Ascot Commercial promotes environmentally friendly initiatives in office design, and interior aesthetics. Ask our friendly staff for more information on how we reduce our impact on the environment, and which our products feature environmental accreditation.
The world of business is changing through the progression of technology and growing awareness of health and wellbeing. This has greatly influenced trends in the commercial market and workplace expectations.

People no longer view the workplace simply as the venue for earning a living, but rather as an integral part of their life that needs to be as enjoyable and comfortable as possible.
In seeking to meet this demand, Ascot Commercial Interiors are continually looking for innovative, new products and creative applications that fulfil both ergonomic and aesthetic requirements. This allows us to create the 'wow!' factor the modern office craves.
The increasing desire to produce environmentally sustainable product has created many interesting challenges, which we have met to the satisfaction of our clients. We are continually looking at renewable and reusable products and materials, and we have changed raw materials to provide better and more globally friendly products.
Following fashion in the progressive European markets, we have adapted and developed our products and layouts to suit the Australian market. We have reformed our workstation and screen structures to assist with installation, and allow great adaptability for business growth and expansion.
In the light of this we have a large range of products to showcase, and look forward to the opportunity to demonstrate the fruit of our research and design.